Built on Passion, Hard Work, Professionalism, and Honesty
Starting with pre-construction input, value engineering ideas, and most importantly open communication with the entire project team, we're with you each step of the way.
WHAT CAN WE HELP YOU ACCOMPLISH?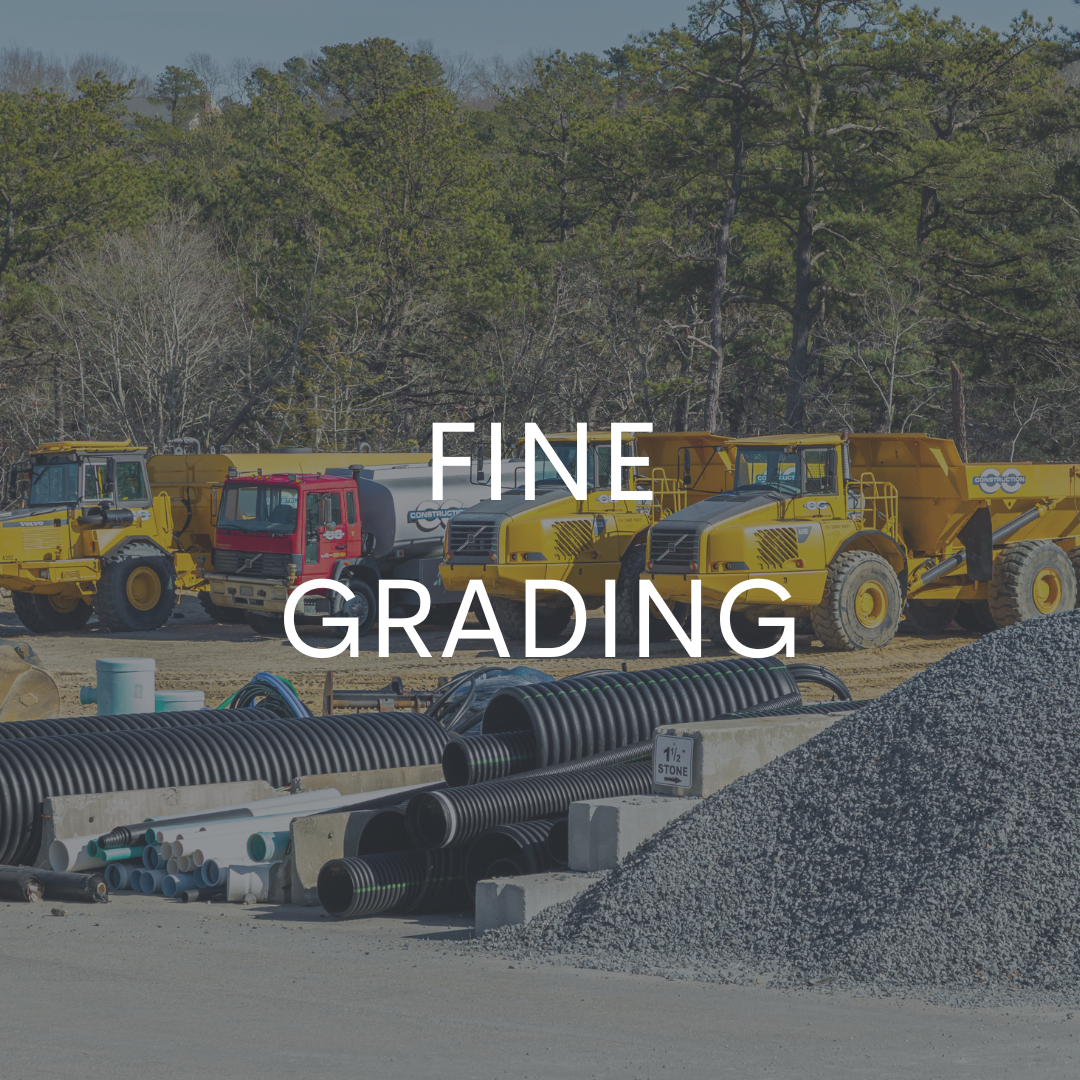 We'll level the surface of your site to help promote natural drainage. Better foundations mean better builds!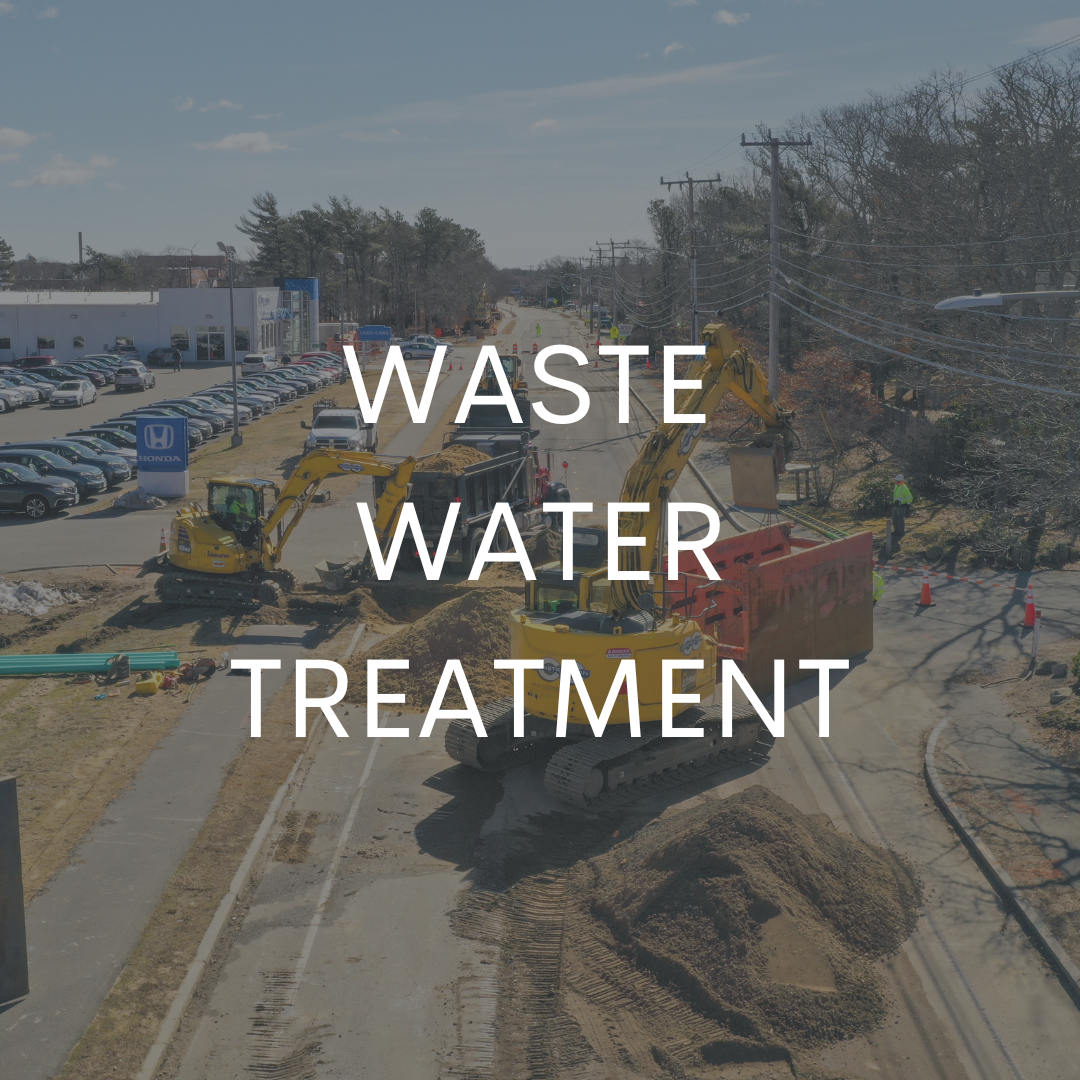 Water can become contaminated for a number of reasons- our team will help you maintain a healthy water cycle.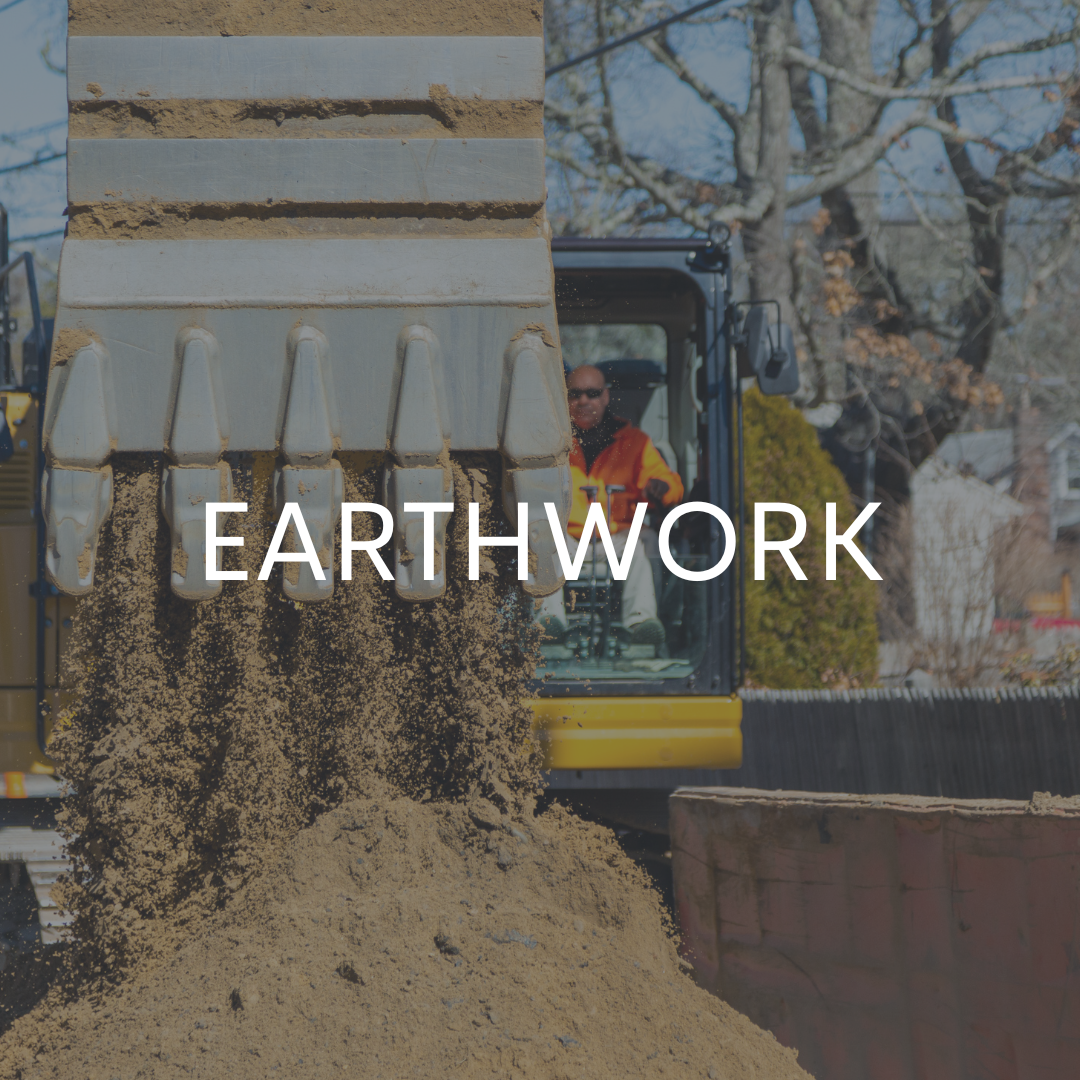 Excavation, loading, transport, and improvement- no matter your earthworks needs, we have the team and equipment to accomplish the job.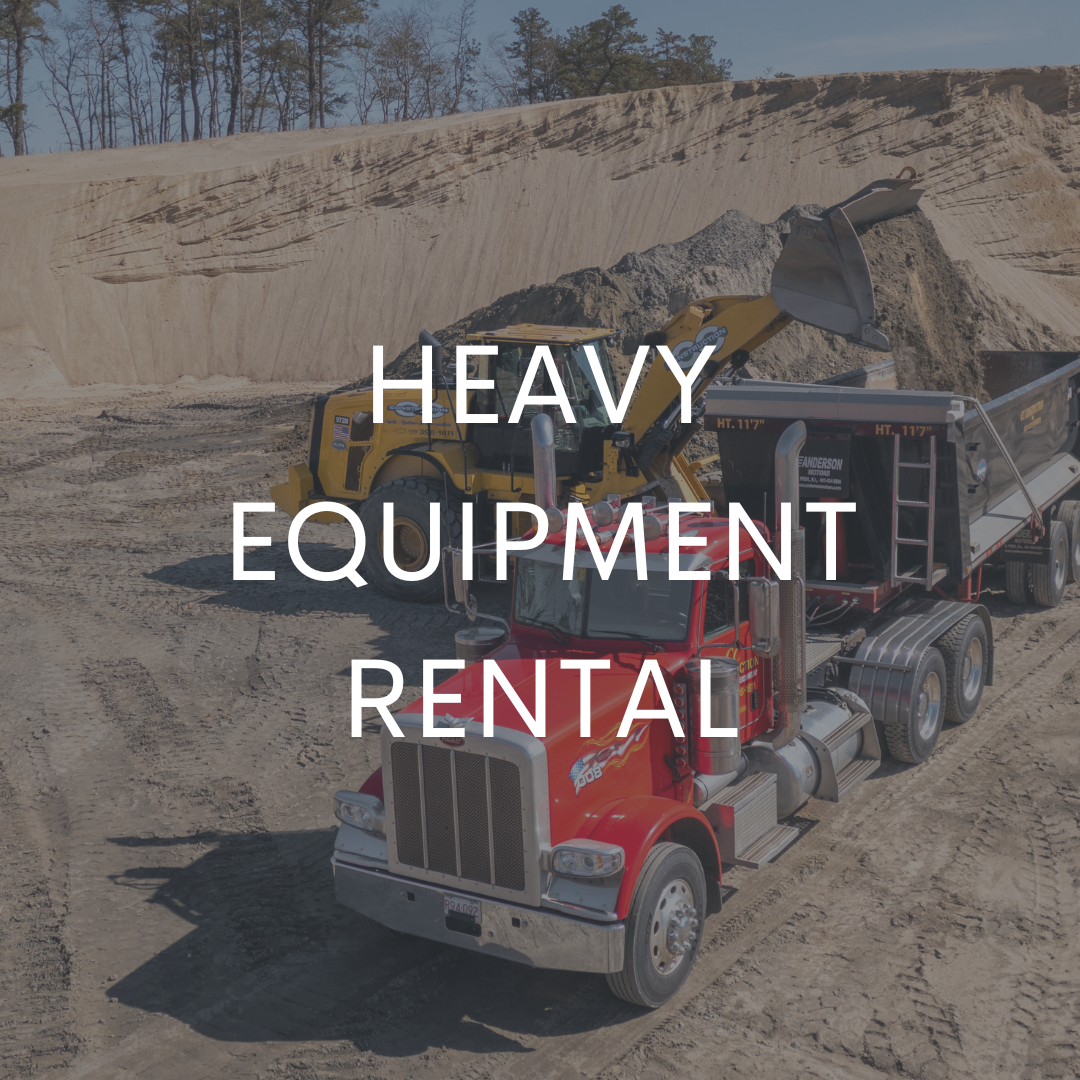 You only want the best equipment for your job. Talk to us about equipment rental!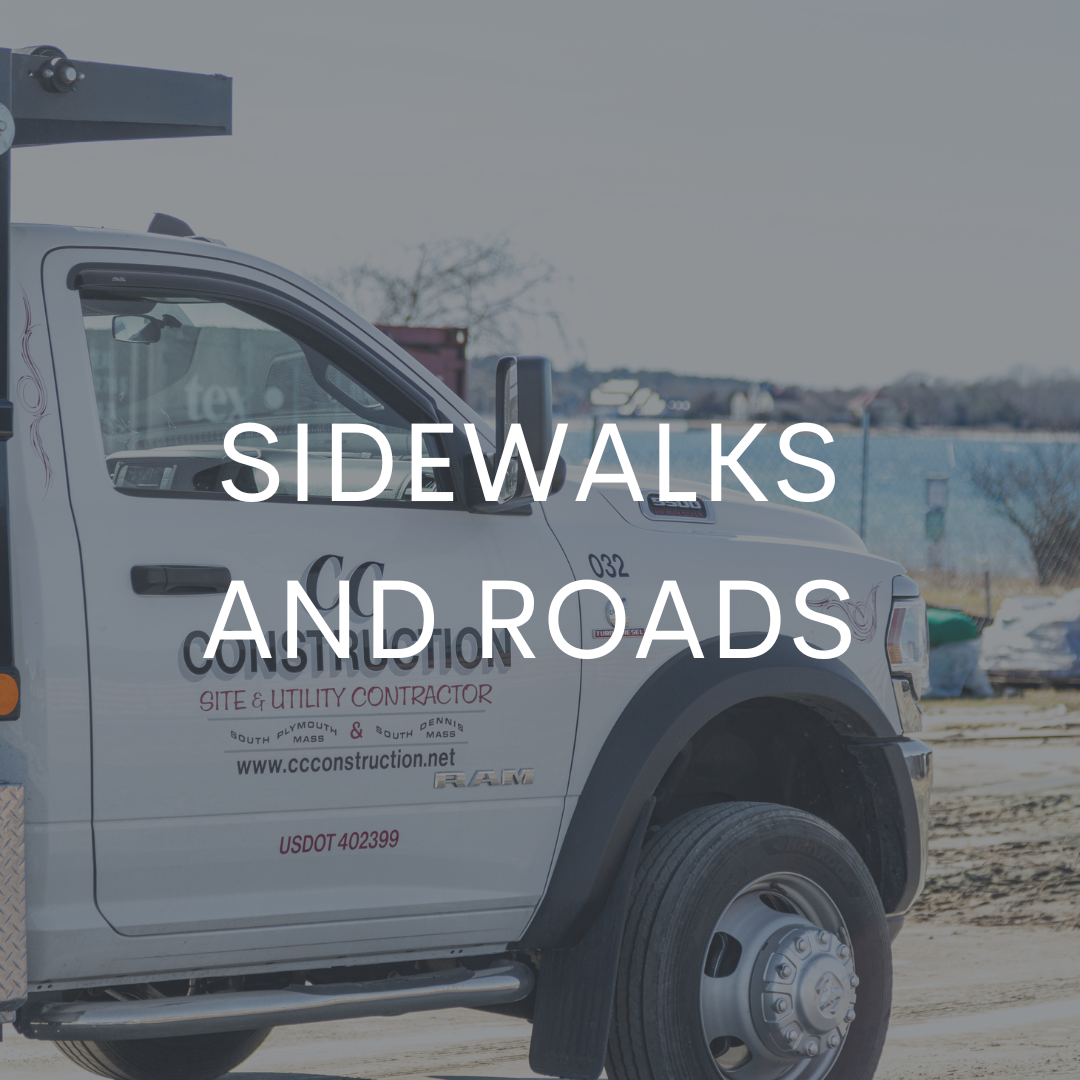 Building roads and sidewalks that last and doing repairs that hold!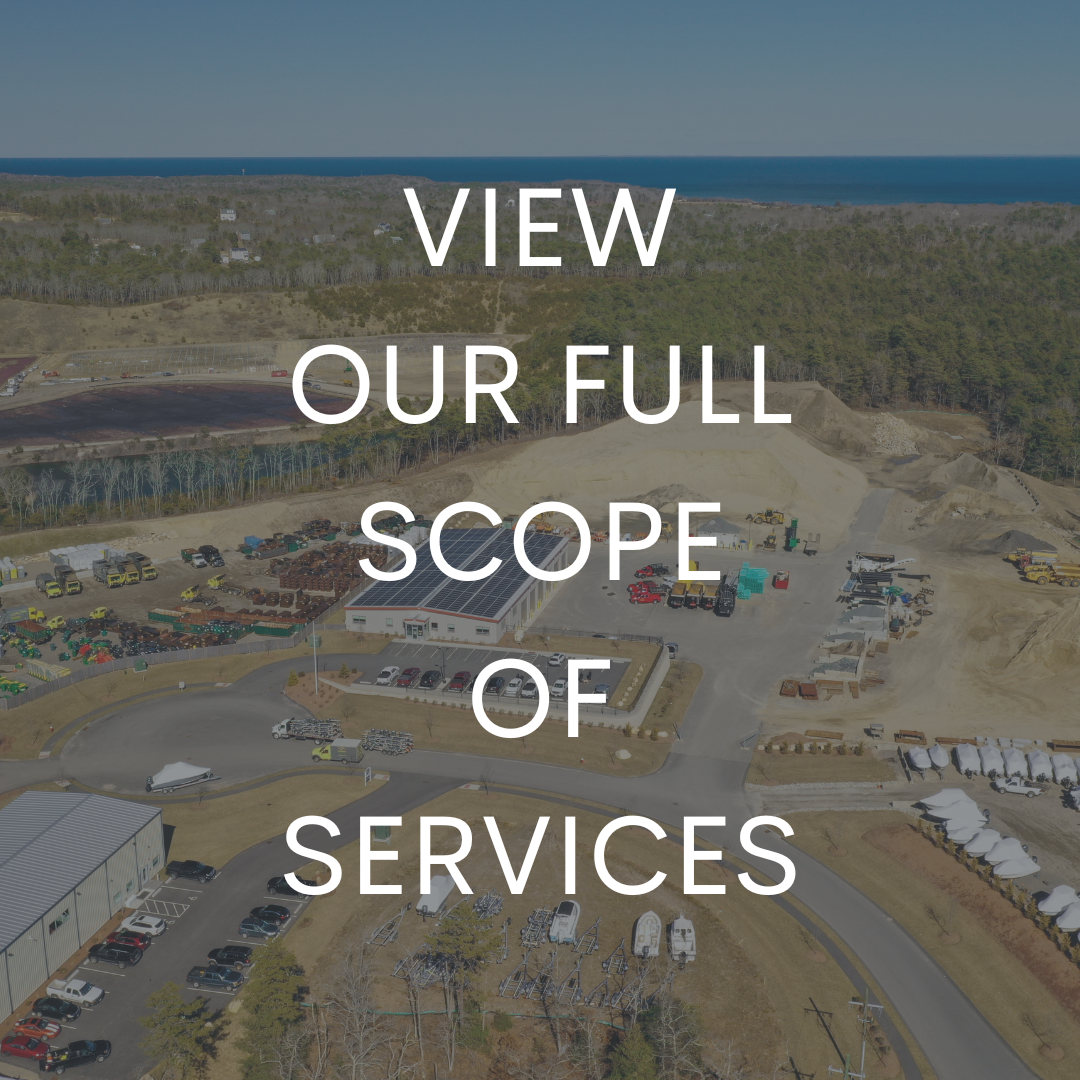 Our scope of services doesn't end here- click below to find out more.
C.C. Construction, Inc. services all areas of southeastern Massachusetts including Cape Cod, the islands, and areas west of downtown Boston. With headquarters in Plymouth and South Dennis, no distance is too far for our dependable team.

 
Mary C. Senna, Resident
"I live in Westford and currently your company is doing construction on my street, getting the property ready to put in sidewalks. I have lived on my property for over 50 years and was very concerned about how putting a sidewalk would affect my property. I introduced myself to a few of your workers, (Kenny your truck driver, Chris and Michael) and I am glad to know their names so that I could send you this note to let you know what GREAT workers they are and not only hard workers regardless of the weather or the job, and always put themself out to answer any concerns or questions of myself and any of my neighbors. I just needed you to know they have and are doing a great job. I don't usually sent out a message like this, but, I just need you to know it is unusual to write about construction workers as many times including myself, it is stressful getting around construction with the traffic these days. Your company has changed the way I feel about this because of how hard they work, how pleasant they are regardless of how big and tough a job it is, and yet I have never seen such a hard working crew you have that are always willing to listen to the concerns of the home owners."
Jill Votta, Resident
"Your crew has been wonderful, professional, and very dedicated. They work extremely hard, sometimes  in extreme heat and/or rain. They are all so friendly and helpful. We are grateful for their work ethic and professionalism in representing your company. They answer all of our questions in a very nice way, and they are never too busy to explain procedures to us. We hate to bother them to let us out of our driveway,  when they have just dug a huge trench, but they have been sincerely gracious in stopping what they are doing to accommodate all of the residents..
   You are very fortunate to have such a wonderful group of humble  gentlemen on your staff. We just wanted to let you know what a pleasure it has been to meet your employees, and to let  you know we appreciate the big job you are doing here, on Wequaquet Lane. We wish you and your crews continued success in all of your endeavors! 
P.S. Today we gave all your guys frozen fruit bars, and they were incredibly appreciative. They deserved the treats!"   
John B. Haines, Director of Public Works East Bridgewater
"The East Bridgewater Department of Public Works has worked extensively with C.C. Construction Inc. replacing over 35,000 feet of 12"water main over the last few years. C.C. Construction Inc. was not only extremely competent and efficient but conscientious in their operations."
Robert L. Gardner, General Manager Wannacomet Water Company
"C.C. Construction performed the work in a professional manner and to our complete satisfaction. I would be glad to answer any questions about their work and project management."
John B. Haines, Director of Public Works East Bridgewater
"The East Bridgewater Department of Public Works has worked extensively with C.C. Construction Inc. replacing over 35,000 feet of 12"water main over the last few years. C.C. Construction Inc. was not only extremely competent and efficient but conscientious in their operations."